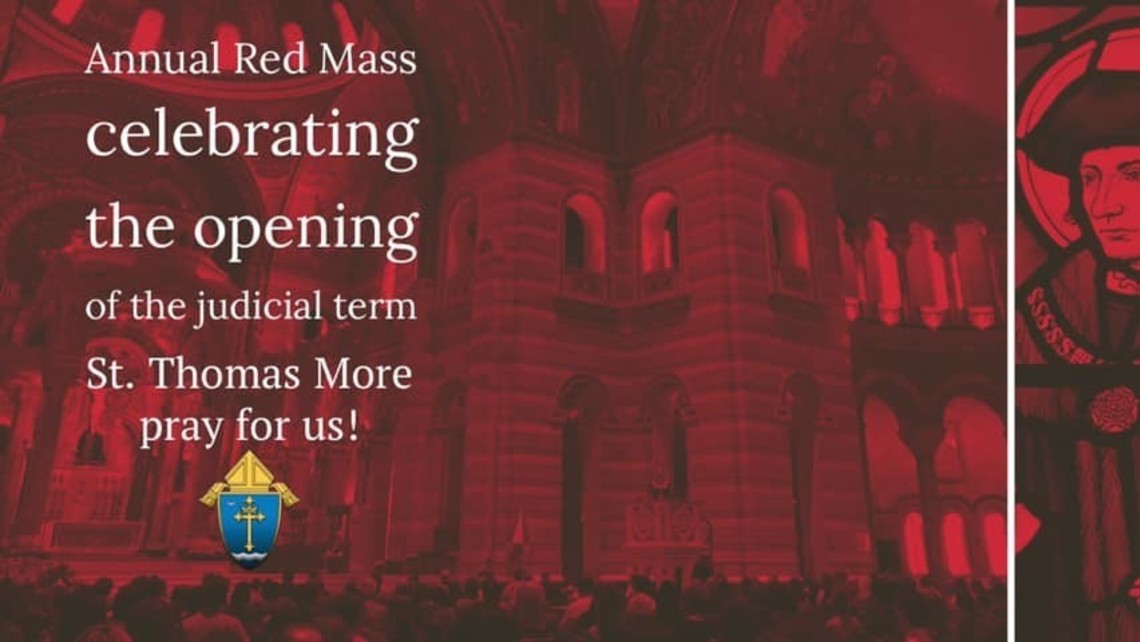 Location:
Cathedral Basilica of St. Louis
Date:
Sunday, October 3, 2021 - 10:00am
The Red Mass is celebrated annually in the Catholic Church for all members of the legal profession, regardless of religious affiliation: judges, prosecutors, public defenders, attorneys, law school professors and students, and government officials. Through the Mass, we mark the opening of a new judicial year with the Church asking the guidance of the Holy Spirit for all who are servants of justice. Begun in France in the 1300s by King Louis IX, our Archdiocesan patron saint, the Red Mass enjoys a long tradition in our country.
Archbishop Mitchell Rozanski and the clergy of the Cathedral Basilica invite all government workers, members of the legal profession, and all faithfull of the Archdiocese to join us in prayer on Sunday, October 3, at the 10:00 am Mass. 
St. Thomas More, pray for us!