Architects
George D Barnett of Barnett, Haynes, and Barnett of Saint Louis designed the entire structure of the Cathedral including a circular Sacristy on the north end which was not built when the main structure was completed in 1914. The semi-circular Sacristy which was eventually built was designed by George John Magualo of Magualo and Quick.
Barnett also designed the main Altar, the baldachino, and the Lower Sanctuary mosaics. The mosaics were installed by the Gorham Company of New York in 1916. Barnett also designed the Blessed Sacrament Chapel and its mosaics which were installed by Gorham in 1916 and 1917.
George John Magualo of Magualo and Quick of Saint Louis was the architect in charge of the Cathedral Basilica when the sacristy was built and when the major work on the mosaics was resumed under Cardinal Ritter, which had been interrupted by the depression and World War II.
Joseph Murphy of Murphy and Mackey of Saint Louis served as the official architect of the Cathedral Basilica who oversaw the major seven-year exterior renovation program that corrected a moisture problem that was disintegrating the granite walls and roof. He also designed the mosaic shrine of Our Lady of Perpetual Help.
Verner Burks, Jr. of Saint Louis subsequently served as the designated architect of the Cathedral and was on the committee that planned and oversaw the installation of the final mosaics. He also designed the reinstallation of the organ that now reveals the stained glass window and mosaics previously obscured by the old organ. He also designed the structure of the Mosaic Museum.
Chevalier Aristide Leonori designed the Blessed Virgin and All Saints Chapel, and the mosaics in them. The fabrication and installation of the Chapels and mosaics were handled by the Tiffany Company in 1912.
Robert Frei of Saint Louis designed & fabricated all the stained glass windows on the balcony level.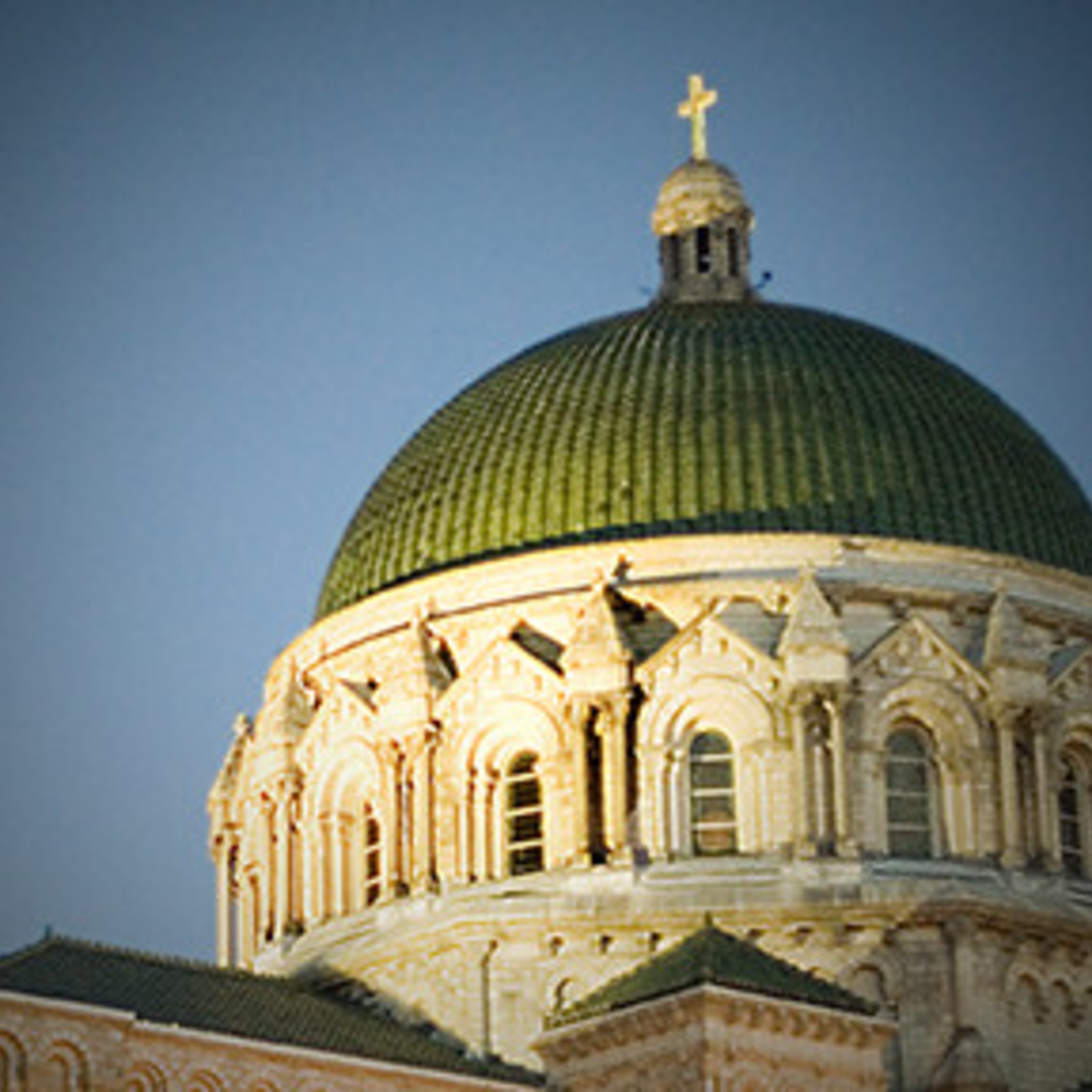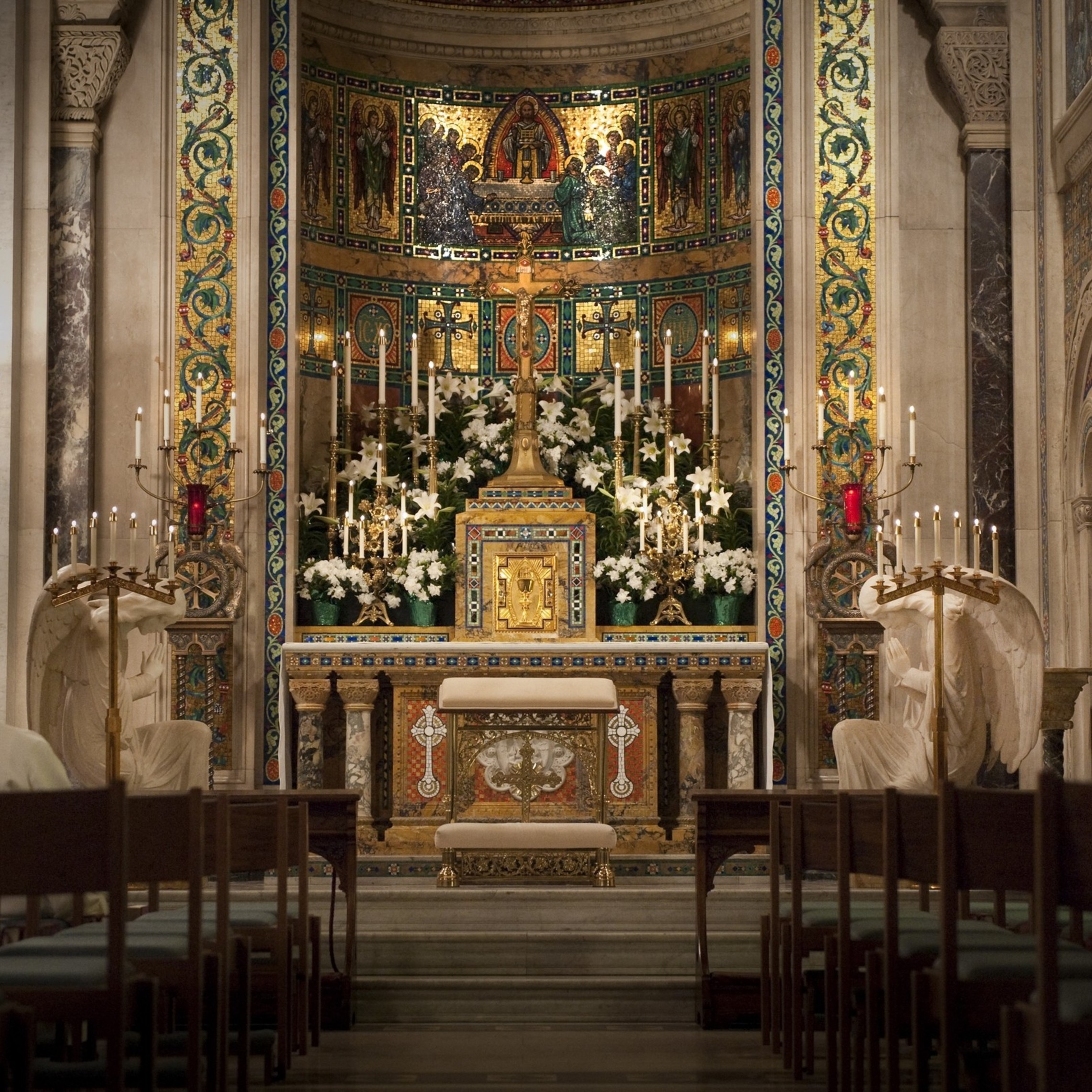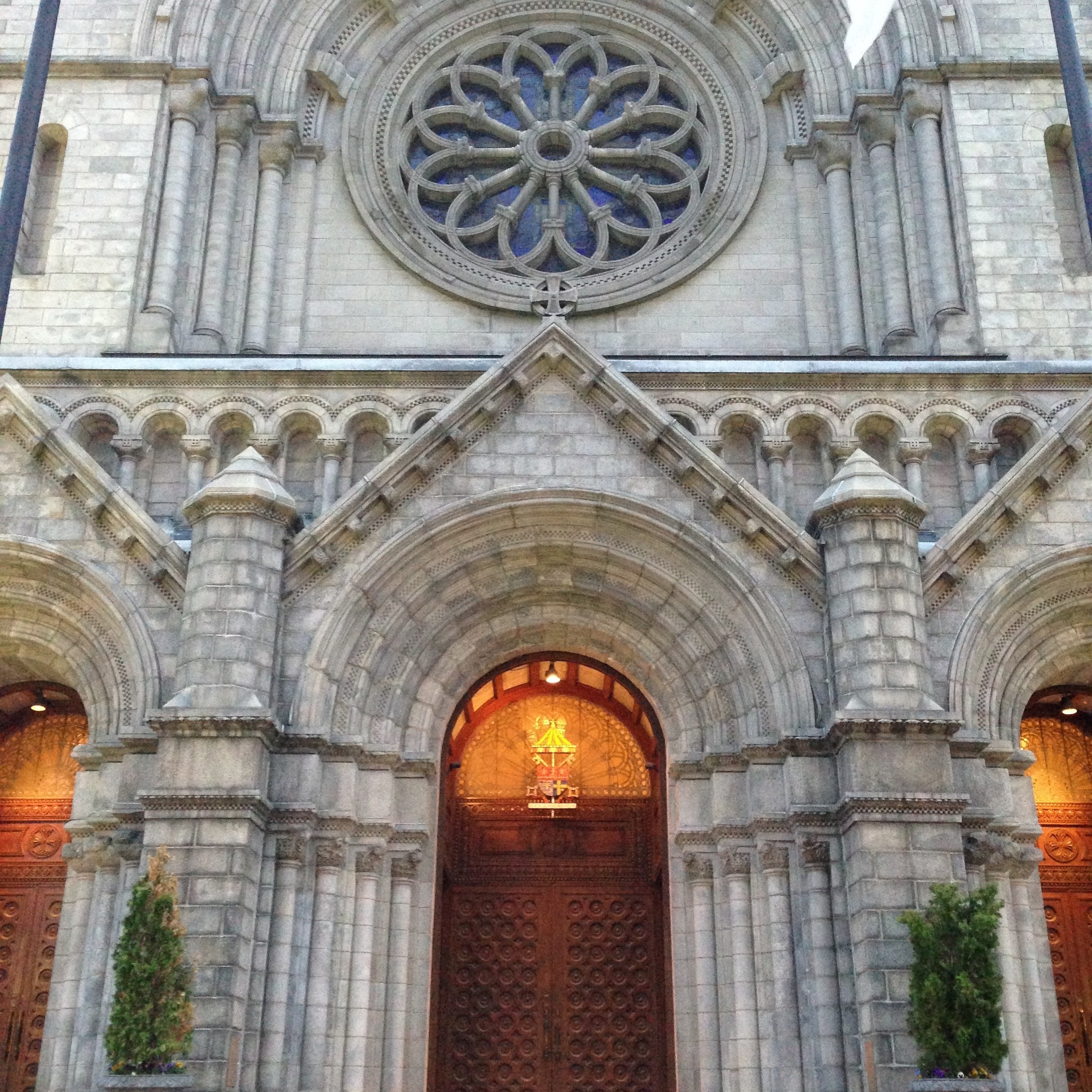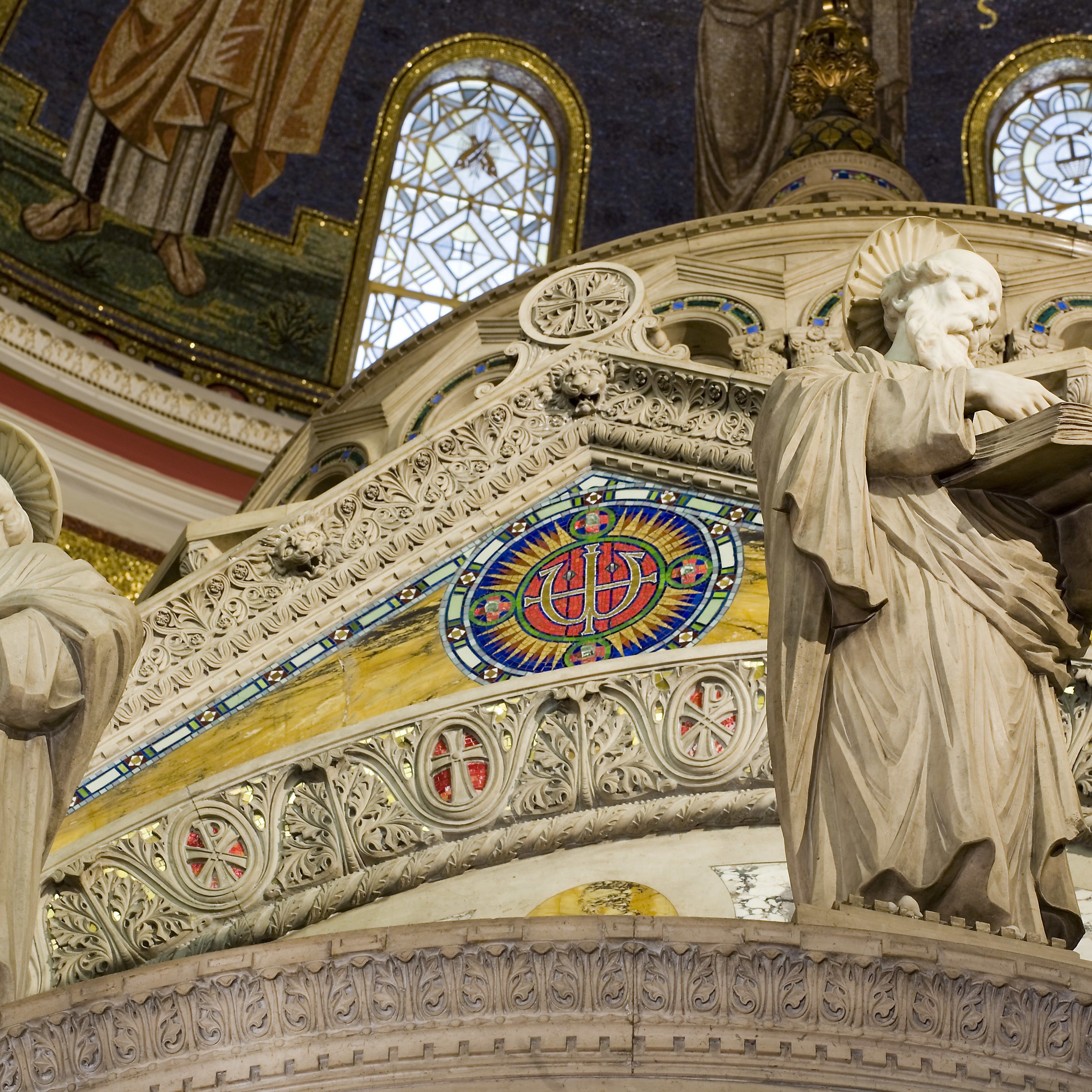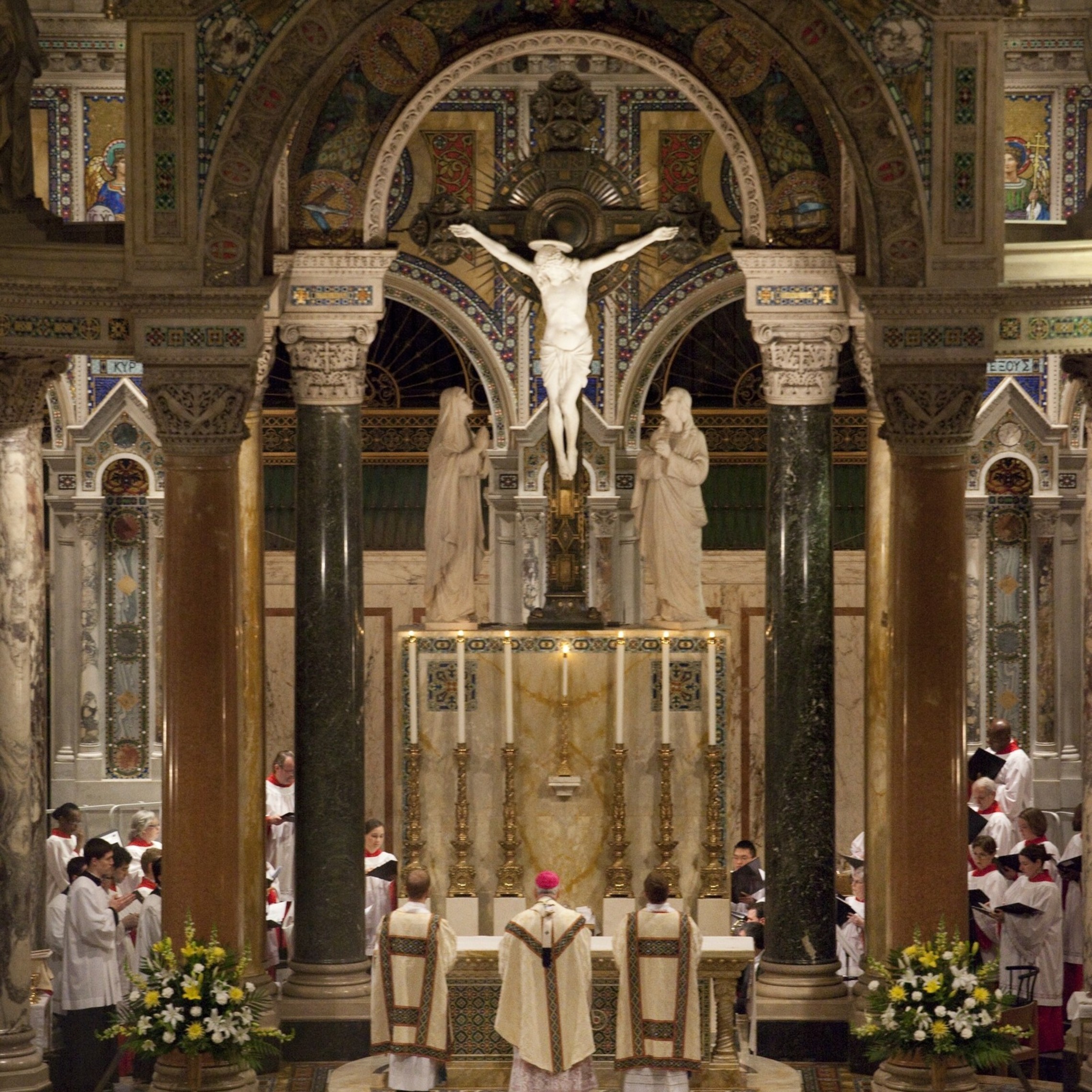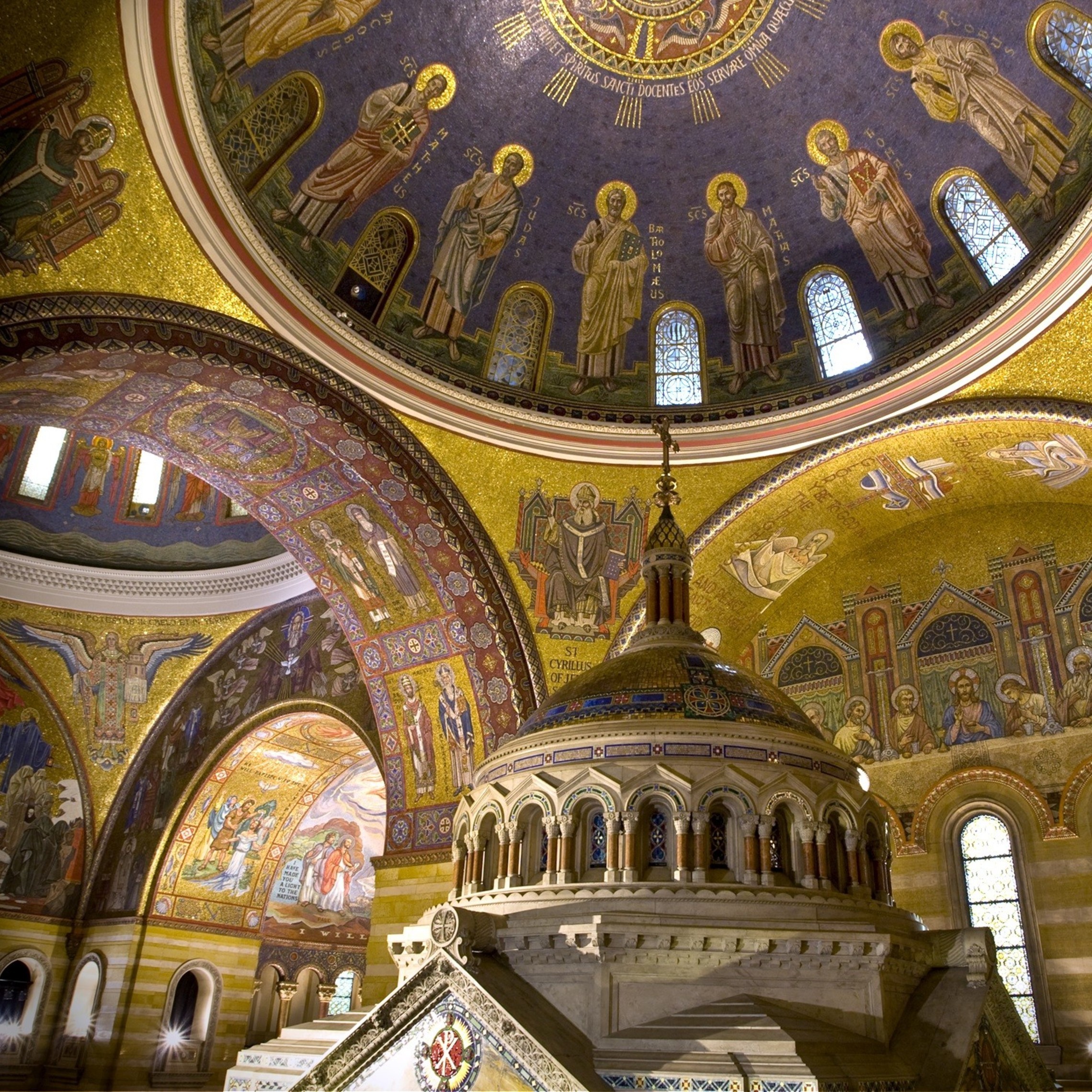 Professor Felix Baumhauer
Professor Otto Oetken
Priesthood Soffit Arch 1924
Arch of Sanctification 1925
Arch of Creation 1926
Beatitudes in Nave 1928
Lower transept ornamental mosaics 1933
Two north pendentives of the Central dome 1935
Two south pendentives of the Sanctuary dome 1936
Two north pendentives of the Sanctuary dome 1937
Two south pendentives of the Central dome 1964
East and West Sanctuary walls which depict
Passover and the Last Supper 1967
Rudolf Scheffler
All Souls Chapel & mosaics in adjacent hallways 1929 & 1930
John von Wicht
Vestibule mosaics on the life of St. Louis 1931, 1932
Professor Fritz Bernitsky
All Small domes of the Cathedral and the Domes of the Coat of Arms 1946
Hildreth Meiere
East Soffit or Arch 1945-1946
Dome of the Apostles 1957
South Rose Window mosaics
North Rose Window mosaics 1957
North Wall 1957
Pendentives, Dome of the Apostles
Robert Harmon
West Soffit or Arch 1957
North Soffit or Arch 1957
John de Rosen
Arch of the Last Judgment 1962
The Central dome 1965
Mary Reardon
East transept apse 1984
West transept apse 1986
East wall panel of local history 1987
West wall panel of local history 1988