Take a Tour of the Cathedral Basilica of St. Louis
Learn about the Cathedral Basilica's rich history, inspiring architecture, and transcendent art.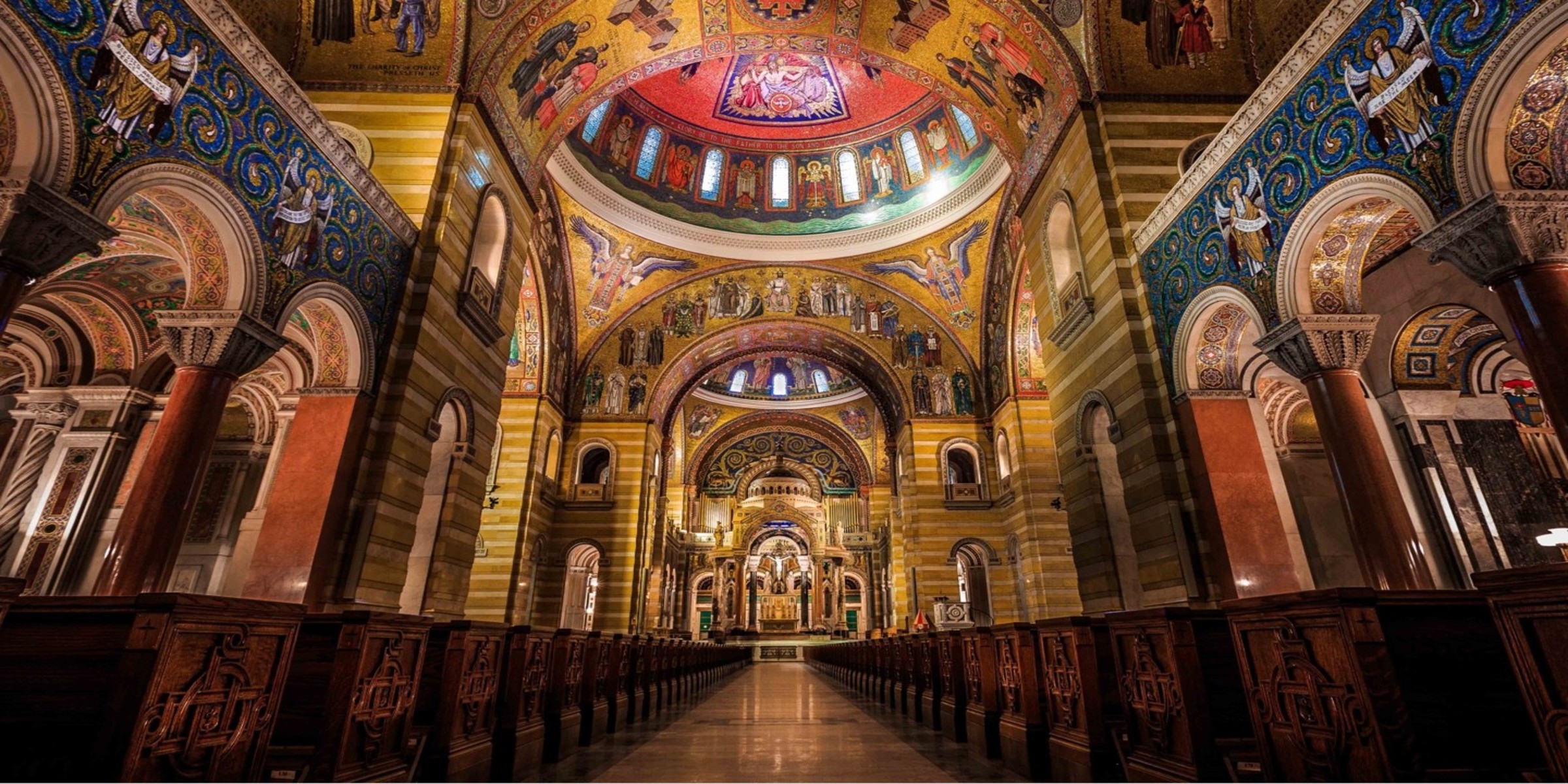 The Cathedral Basilica of St. Louis is a one-of-a-kind work of art. With its lofty vaults and radiant mosaics, the sheer scale of beauty is a thing of awe. More than a dozen architects' and artisans' concepts and works have coalesced in a magnificently well-integrated and harmonious whole. From top to bottom, front to back, the Cathedral Basilica draws one's thoughts and emotions upward toward the contemplation of something transcendent.  
The museum and tours of the Cathedral Basilica offer any visitor a guided overview of just how much there is to see and learn about the historic site. The museum offers a glimpse at the history of the breathtaking church, its community, and events that led to its completion. Tours offer visitors the ability to learn more about the symbolism of many elements of the building while learning more about its rich history.
Visitors, groups and individuals, are welcome to visit the museum and schedule a tour to learn why this place has come to earn the nickname of "the Rome of the West."
Inquire of the former generations, pay attention to the experience of their ancestors— As we are but of yesterday and have no knowledge, because our days on earth are but a shadow— Will they not teach you and tell you and utter their words of understanding?

Job 8:8-10