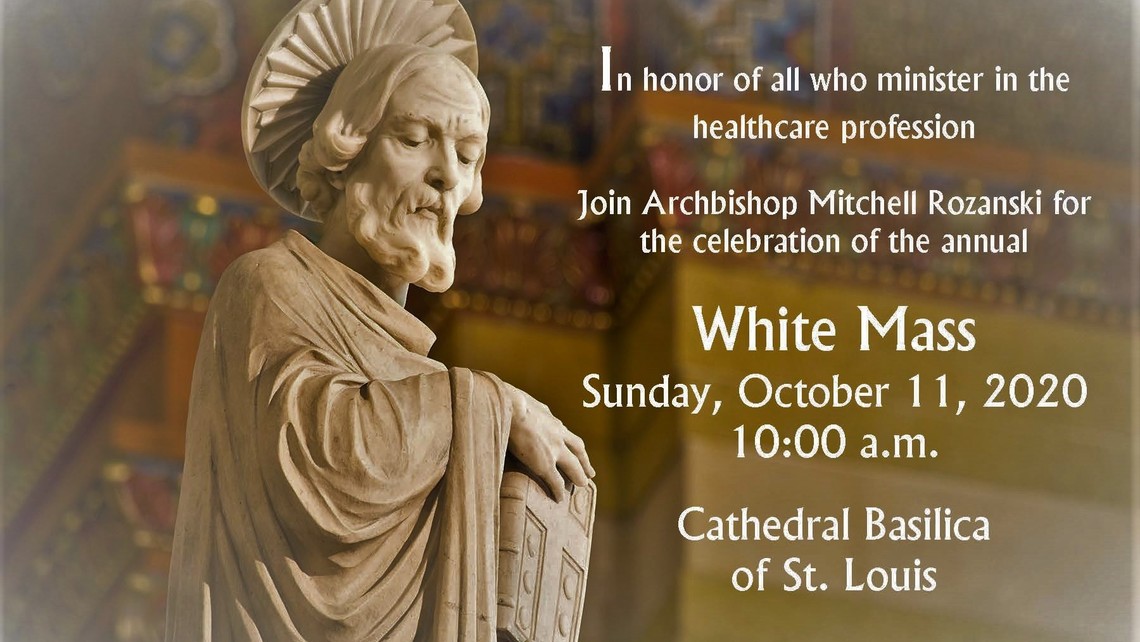 Location:
Cathedral Basilica of St. Louis
Date:
Sunday, October 11, 2020 - 10:00am
The White Mass is an annual celebration in the Archdiocese of St. Louis, and is associated with St. Luke, the patron of physicians and surgeons, whose feast day is October 18. The White Mass is a special celebration to acknowledge the unique contributions made by all Catholic health care professionals.  Through this Mass, we ask for guidance in applying Christ's principles of faith and morality to modern medical science and practice.