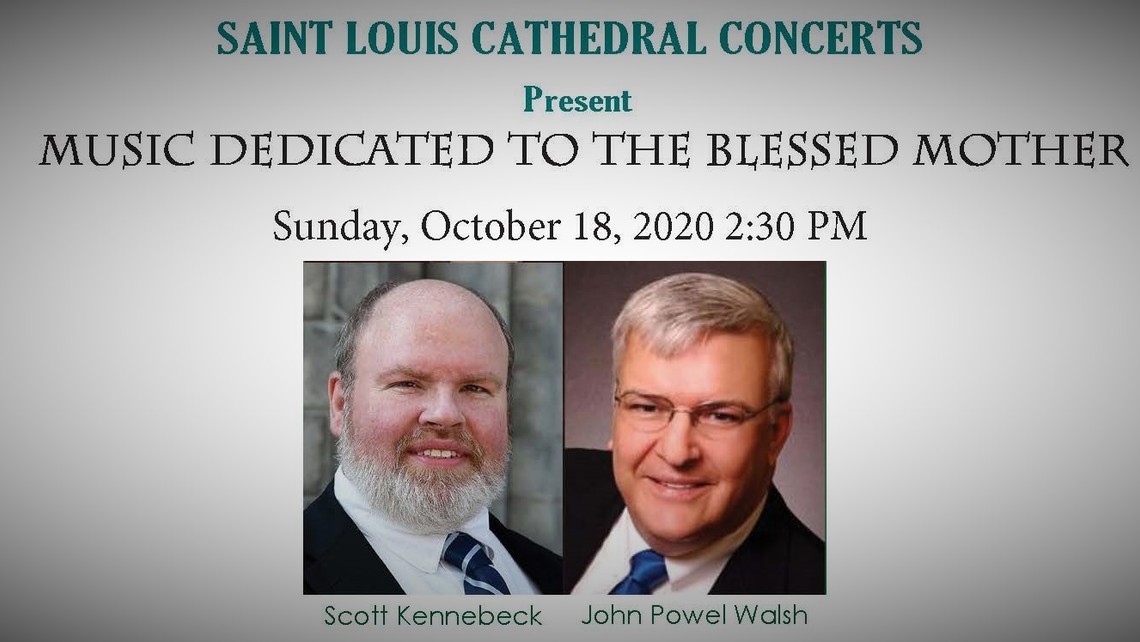 Location:
Cathedral Basilica of St. Louis
Date:
Sunday, October 18, 2020 - 2:30pm
Saint Louis Cathedral Concerts presents a very special concert of music dedicated to the Blessed Mother.  Featuring Scott Kennebeck, tenor, and John Powel Walsh, organist, this concert will be held in the Cathedral Basilica (with limited seating available) and will be streamed online.  This concert is FREE, but reservations to attend in person are required.  For reservations or for additional information, please contact Cathedral Concerts at 314-533-7662 or www.cathedralconcerts.org.