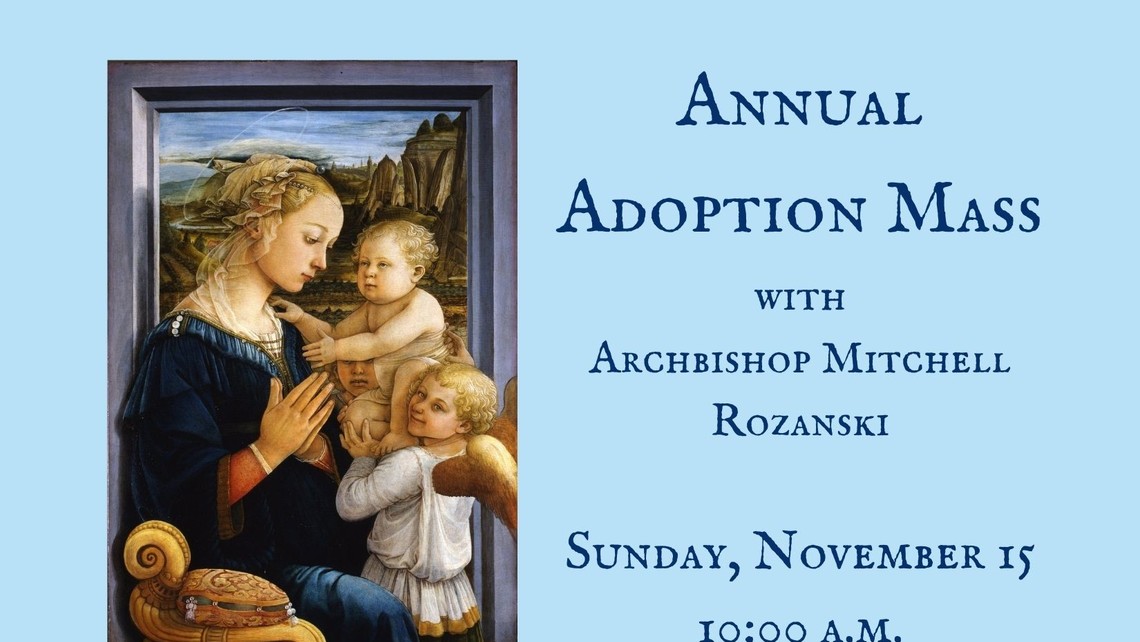 Location:
Cathedral Basilica of St. Louis
Date:
Sunday, November 15, 2020 - 10:00am
Please make plans to attend the Adoption Mass on Sunday, November 15, 2020, at 10:00 a.m. at the Cathedral Basilica.  Most Reverend Mitchell Rozanski, Archbishop of St. Louis, will be the celebrant. This annual Mass, sponsored by the Respect Life Apostolate, Good Shepherd Children & Family Services, and Office of Natural Family Planning, is a celebration of all whose lives have been affected by adoption, whether directly or indirectly.
A special invitation is extended to parents who have made an adoption plan for their child and families who have adopted or who are in the process of adoption. Adoptive individuals and families are invited to sit in reserved seating in the front/middle pews.
For more information, please contact the Respect Life Apostolate at [email protected] or 314-792-7555.