Annual Wedding Jubilee Mass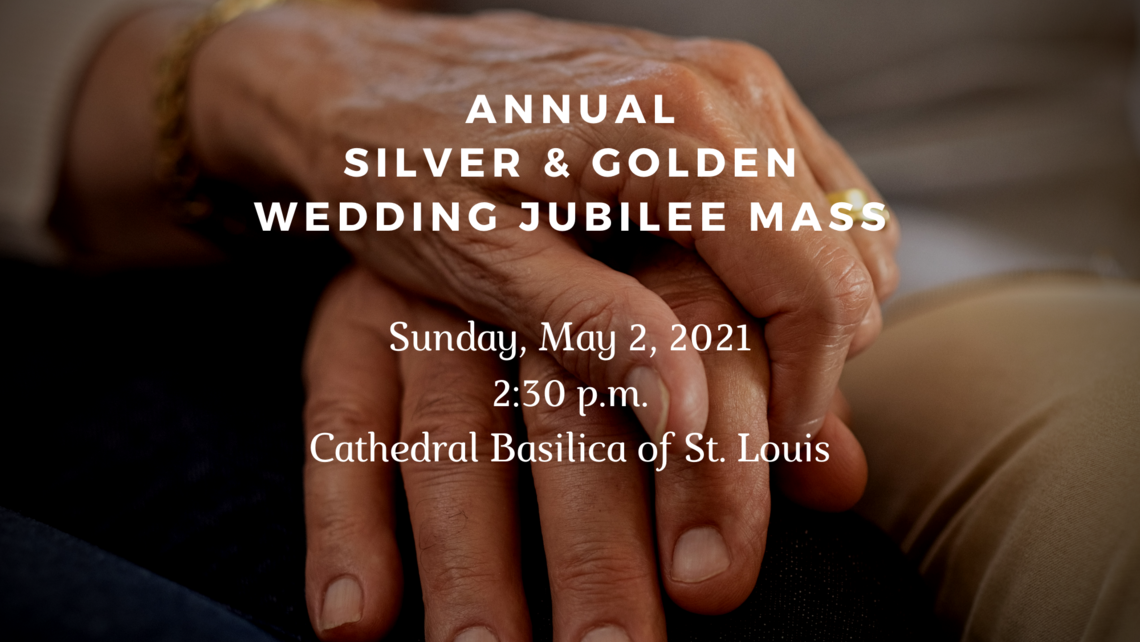 Location:
Cathedral Basilica of St. Louis
Date:
Sunday, May 2, 2021 - 2:30pm
OPEN TO REGISTERED COUPLES ONLY - Because of the current pandemic, the Annual Silver and Golden Anniversary Mass originally scheduled for October 11, 2020 has been postponed. The new date is Sunday, May 2, 2021.
Are you celebrating 25, 50, or over 50 years of marriage? Contact the Archdiocesan Office of Marriage and Family Life at 314.792.7598 for additional information.