2021 Priesthood Ordination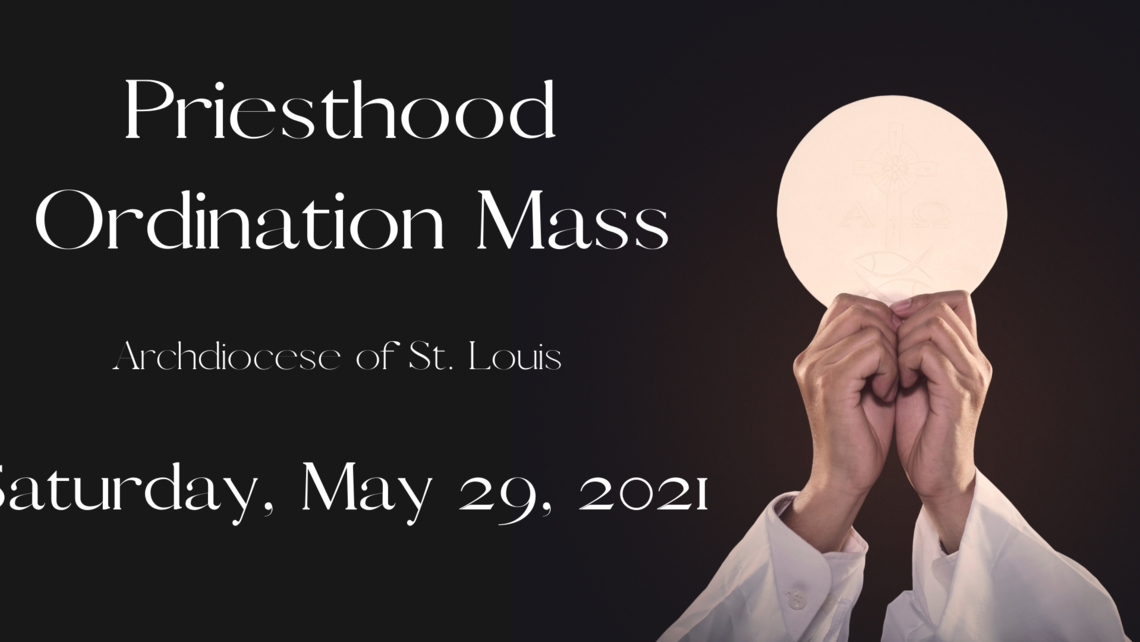 Location:
Cathedral Basilica of St. Louis
Date:
Saturday, May 29, 2021 - 10:00am
The faithful of the Archdiocese will give witness to the special gift of the Holy Spirit on Saturday, May 29, 2021, at 10:00 a.m., when Archbishop Mitchell Rozanski will ordain six young men to the priesthood at a special Mass here at the Cathedral Basilica.  
Following the ordination Mass, a reception of "First Blessings" will be held at Rosati-Kain High School.  
NOTE: With the recent change in COVID guidelines and best practices, in-person attendance is now open to the public, with social distancing measures left to each individual.  However, the Mass will still be livestreamed at https://cathedralstl.org/ordination for anyone not yet comfortable with larger crowds.