Independence Day Mass Times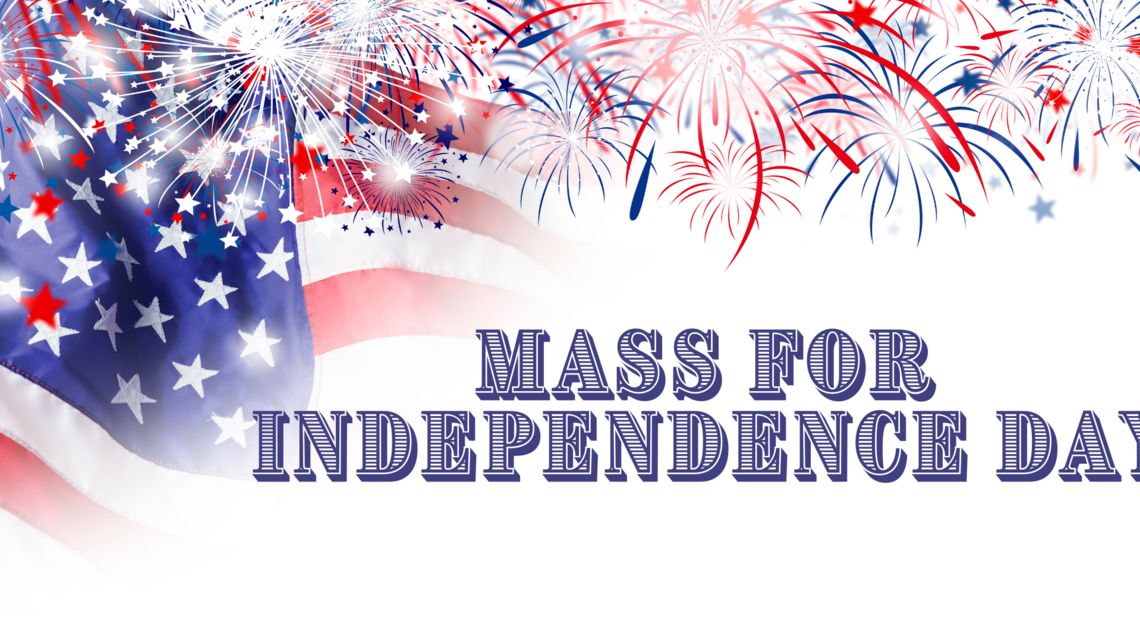 Location:
Cathedral Basilica of St. Louis
Date:
Monday, July 5, 2021 - 8:00am
On Sunday, July 4, our nation celebrates its birthday and marks the anniversary of the Declaration of Independence.
We celebrate the political and social heritage which we have received from our founding fathers. At the heart of their expression of political independence from the colonial overlords from Europe was the acknowledgement that "unalienable rights to life and liberty" are the endowment we receive from our Creator, and not from any worldly power. We Catholics express our continued gratefulness to the Creator, whom we know as our heavenly Father, through the supreme expression of thanksgiving which is the Eucharist. Certainly then, Holy Mass is the best "celebration" of our independence from this world's power and our dependence on God.
Because July 4th falls on Sunday this year, the Cathedral will observe the anniversary of our nation's independence on Monday, July 5th.  We invite all to join us at the Cathedral Basilica to pray for our nation at the 8:00 am Mass on July 5th.