Midweek Music & Farewell Reception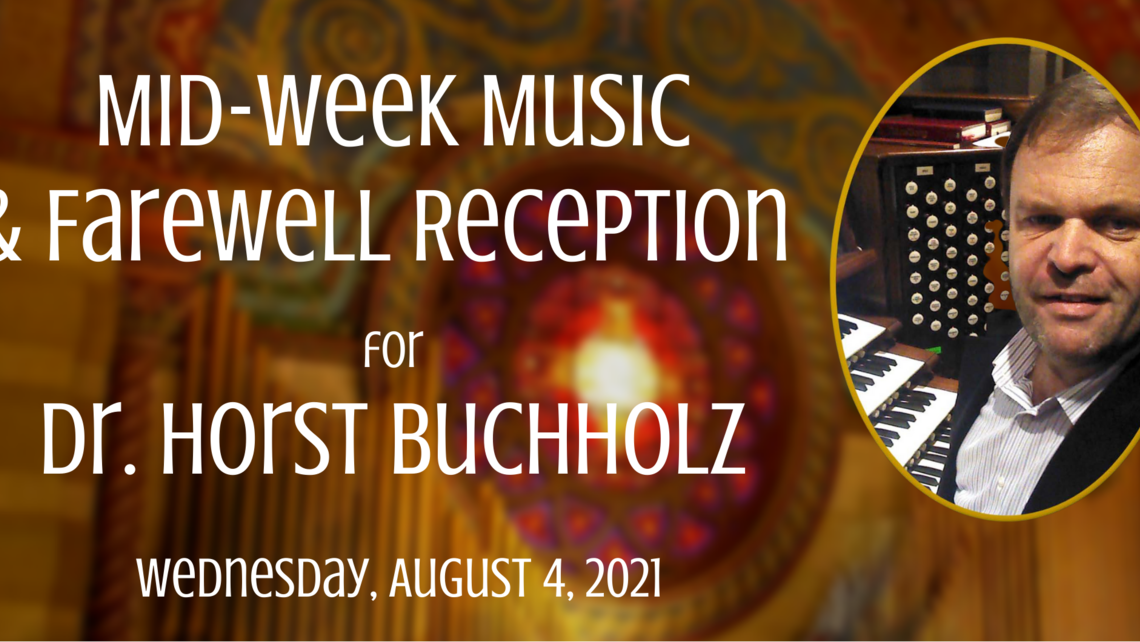 Location:
Cathedral Basilica of St. Louis
Date:
Wednesday, August 4, 2021 - 4:00pm
Our next Mid Week Music recital will be on Wednesday, August 4, at 4:00 pm.  This will also be the final recital given by Dr. Horst Buchholz, who will be leaving the Cathedral to take a position with the Archdiocese of Detroit. Throughout his ten years at the Cathedral Basilica, Dr. Buchholz has dedicated himself to providing high-quality liturgical music that genuinely helps lift our hearts and minds in the worship of our heavenly Father. 
Dr. Buchholz has promised us a program of "lighter summer fare", featuring familiar tunes to hum along with!  Immediately following the organ recital, all are invited to an outdoor farewell reception of light refreshments.  Please join us on Wednesday August 4th for fine music and an opportunity to wish Horst a fond farewell!