Daily Masses
Monday through Friday
7:00 a.m.
8:00 a.m.
12:05 p.m.
An evening Mass is added
on most holydays
Saturday
8:00 a.m.
 
Sunday Masses
Saturday
5:00 p.m. (Vigil)
Sunday 
8:00 a.m.
10:00 a.m.
12:00 noon
5:00 p.m.
We want to include your loved ones in our
All Souls Novena.
Remember your deceased loved ones in prayer during the Cathedral Basilica's All Souls Novena beginning on November 2. They will be remembered collectively in a Mass each day for nine days and you will receive this Mass card with the name of your departed loved one inscribed inside.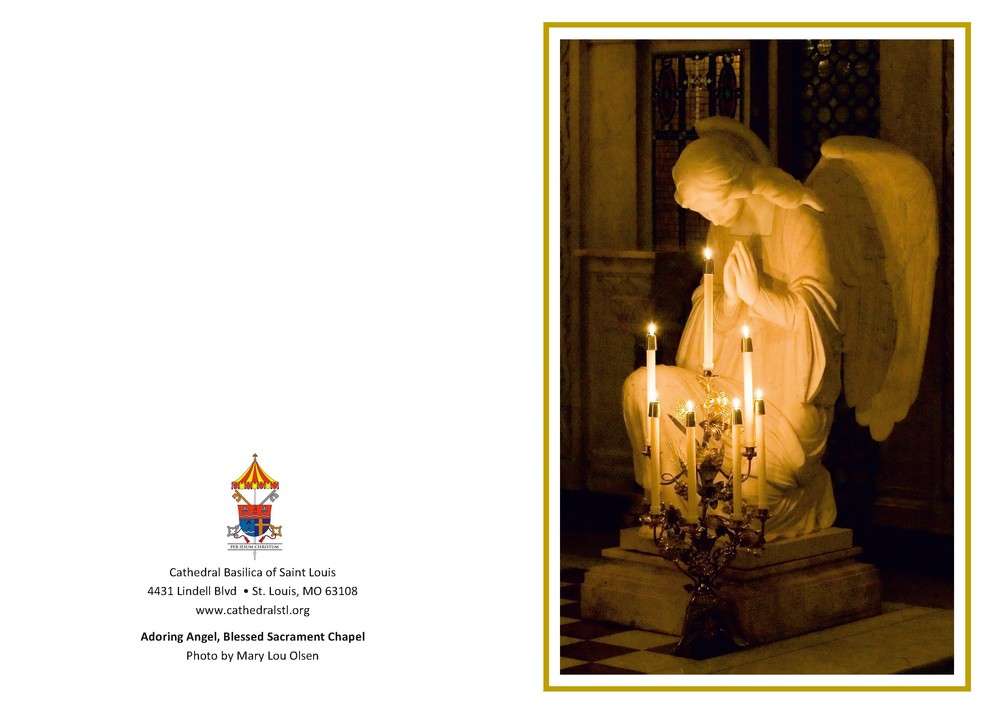 Upcoming Events
November 26, 2020 (All day)
Cathedral Basilica of St. Louis
Cathedral Basilica of St. Louis
The Farewell Mass of Thanksgiving for Archbishop Robert Carlson
Why Catholic?
That's a great question.
We've put together some resources to help answer that question for you.